Heart-Selling for Artists - Register Anytime!
An easy to implement 6 step system - delivered online.
Most of the artists I work with have a hard time with selling. In fact, it breaks my heart when I see an accomplished artist who doesn't have the confidence or is afraid to "sell" their art.

The reason it breaks my heart is because I know when you understand that selling is not an intrinsic evil, but rather a way of serving others and generously sharing your unique and special gifts, you will transform your art business and your life.
If you love what you do and believe in your art, then you need to master Heart-Selling.
Whatever you create...
paintings, sculpture, jewelry or conceptual work
However you share your art with others...
art fairs, open studios, or word-of-mouth commissions
If you are a professional artist, you own a business, and businesses depend upon sales to survive and thrive.
Even if you only show your work through galleries - getting a gallery to represent you requires you to sell both your art and yourself as an artist.
So what is the big problem? Most of us have had a terrible sales experience at some point. If you've ever been cornered, or chased by a hungry sales person who was hell-bent on selling you something whether you wanted it or not, then you know what I mean by a terrible sales experience.
None of us wants to be thought of as "that kind" of salesman. I know you don't want to be thought of as pushy, self-serving or obnoxious. No one wants to be avoided or have people wanting to run the other direction when they see you coming.
I guarantee there are ways for you to communicate with potential buyers and clients that will make them feel great about you and your artwork, leaving them asking for more, and looking forward to talking to YOU again and again.
I am talking about authentic, heart-felt communication with people that leads to sales.
I'm going to go off on a tangent here and might start sounding a little woo woo, but as you know I grew up in California and spent the past 8 months there, so a little of that is to be expected. In fact, since January I've been working hard - immersing myself in new information and working with several new mentors and coaches who are absolute masters at attracting clients and increasing your bottom line, which is ultimately my goal for you and your business.
For now, I want you to understand what Heart-Selling is all about.
Chinese Medicine and Feng Shui use the lens of the 5 Elements or Phases to review how everything around us is either in balance or out of balance. Whether you think in terms of the 5 Elements or just 5 steps in a framework for selling doesn't matter - what matters is this simple system works.
When you master the 5 Elements of Heart-Selling, you've got a heart-centred formula to have amazing conversations with potential clients and quickly increase your income.
What makes Heart-Selling different from any other sales training out there is that it is a holistic model. IT ISN"T full of techniques and gimmicks, you're not trying to "overcome objections" or convince anyone of anything, instead you show up with heart and integrity in every conversation you have with your potential client.
The 5 Elements are Fire, Earth, Metal, Water, and Wood. Everything is made up of, and the interactions and relationships between all things (including people) can be described in terms of these 5 Elements.
The Heart-Selling Model is made up of the same 5 Elements and uses a key quality of each of the 5 Elements to be more effective in our sales conversations.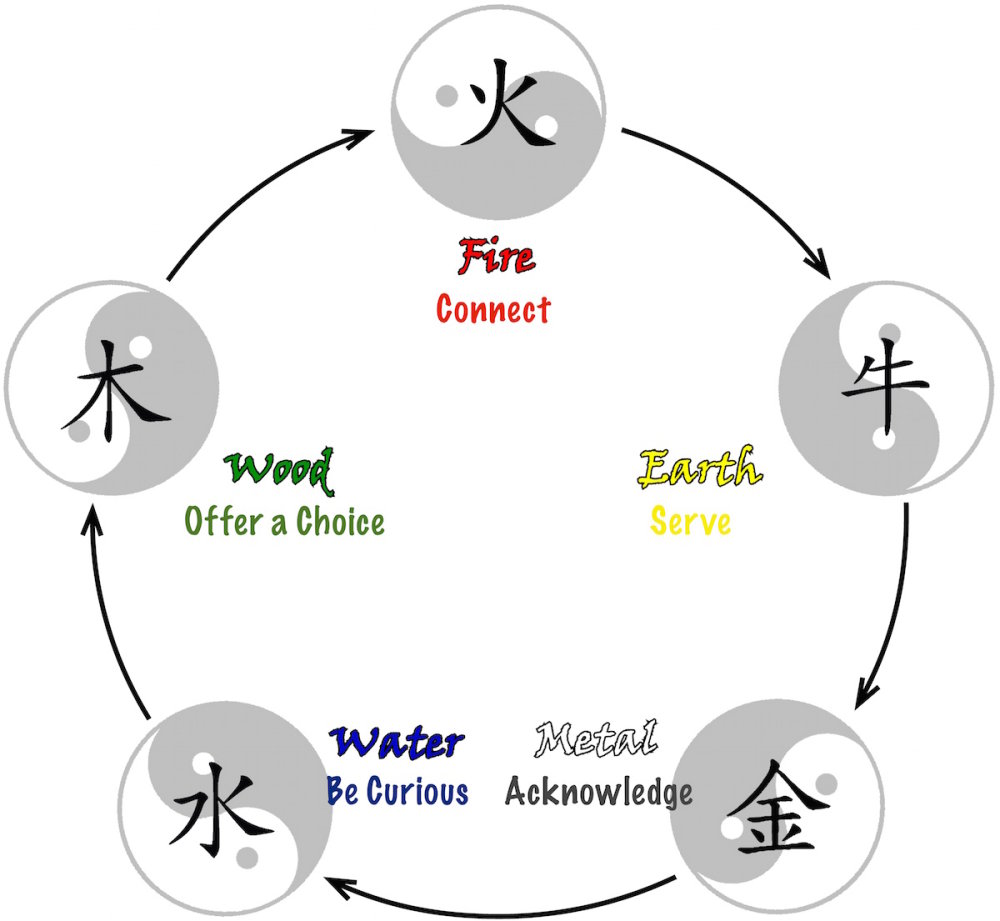 In Chinese Medicine, when any of the Elements are out of balance, your health suffers. The same is true with Heart-Selling. If you're missing one of the Elements or you're out of balance, the conversation doesn't feel right and the sale usually doesn't happen. More critically, when an Element is out of balance you may come across as pushy or "salesy".
However, when all 5 Elements are present and in balance your potential clients will say "YES!" and happily look forward to being a collector for years to come.
During this online programme you will learn how to embody and apply each of the 5 Elements to every conversation with current and potential clients.
Imagine meeting someone for the first time and feeling completely at ease sharing what you do and talking about your art. Picture yourself at your next open studio or private view feeling confident and excited about selling your artwork ~
This is what I want for you.
---
Artist's Results...
Just back from the Oxford International Art Fair last weekend, which was really successful for me. 30 new emails, sales of originals and prints, cards, postcards, a commission, and to cap it off I was awarded 2nd Prize in the Fair!

Contrast this with my last Fair in Windsor in November, which was pretty miserable for me, no contacts, only 1 sale and they got a reduction I didn't really want to give...

So what was the difference? The thing I believe that made the seismic difference was a Heart-selling approach…

As you all know, you pay a lot for the stand at these art fairs, and its easy to become obsessed with sales and recouping your costs... I worked around the Heart-Selling circle Kathryn used… the results were simply stunning. It did not feel like hard work at all, because my focus was on the customer and what I could know about them, which is actually a far easier thing to do than "sell" some-one something… switch to a mindset of "Helping the Customer own your art", and I guarantee you'll be amazed at the results.
---
I am currently sailing on a private residential ship as a guest art lecturer. Last night I was invited for drinks and dinner in one of the residencies, and the owner showed me his art collection and two empty walls in his office and asked my opinion about what he should put on those two walls.

Knowing of this invitation I gulped down three of your first modules of Heart-Selling for Artists and have to say that the first module bore immediate results not only with this potential client, but also with number of other couples on board and a collector who has agreed an £8,000 commission.

Many thanks for all your advice, Kathryn - your insights were invaluable. I certainly I feel the whole process really benefited from the tips I picked up from you, so it's fair to say it's (Heart-Selling for Artists) has already been worth it.
---
We have sold very well in the first week with hopefully more to come.

Thank you for all your support and advice over the years. You definitely have made a difference and helped many creative people realise talent will only get you so far!
---
Ask yourself, how much has hating to sell cost you?
Don't put off your success any longer!
---
You can become comfortable and confident selling your art for an investment of just £97.
By applying the principles in Heart-Selling for Artists, you'll recoup your investment over and over again.
YOUR NO RISK GUARANTEE - If, after doing the work, you don't feel like you got DOUBLE your money's you can request a full refund.
HOW IT WORKS - You log in and listen to the modules, download audios, transcripts, and exercises at your own convenience (you have one year from registration to complete the programme). You'll be invited to a closed Facebook Group to connect with other artists on the Heart-Selling path so you can share our experiences and get support from peers.
If you're serious about investing in yourself and the future of your art business then Heart-Selling for Artists is for YOU.
Ref:
Date:
Location:
Photograph by: