Art Business Foundation - Launch or Re-Ignite Your Art Business.
Register Today and Work at Your Own Pace
Are you just starting out and want to make a living from your art?

Have you been working as an artist for a while and want to learn how to increase profits in your art business?

I've helped hundreds of artists increase sales... I can help you too.
During this programme you will learn how to build a successful art business. You'll be shown how to market and self-promote your artwork to potential customers and collectors, while improving your relationship with current clients.
Among other things, this programme will enable you to:
~ Set goals and determine what you want from your business ~
~ Put systems into place to simplify and and manage your administrative tasks ~
~ Create and implement your art business marketing plan ~
~ Create and nurture deep and outstanding relationships with your customers and contacts ~
~Turn untapped resources into increased profits ~
Imagine what it would be like to start earning real income from doing what you love!
This course gives you everything you need to increase sales and begin to realise the full potential for profit in your art business.
---
Artist's Results...
I'm going to reiterate what just about everybody else is saying: your course is wonderful! It brings everything together and gets you motivated to do things the right way. It also answers the questions about what is worth and not worth doing. I really am so glad I signed up for it.

---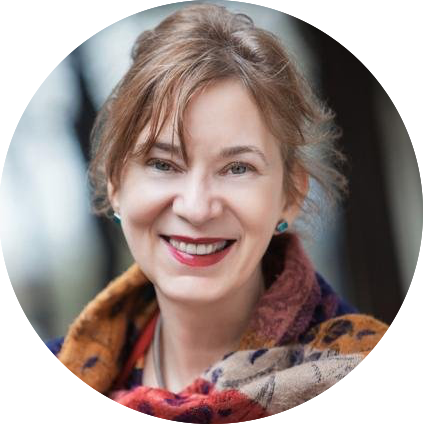 Kathryn, you have hit the nail on the head for me in terms of tuning in to my goals. Sometimes I operate all over the place with my art and focus on the minor areas instead of the bigger ones.

Your course has helped me to manage my time better to allow me to develop in my artistic practice and business knowledge. It's been great to share thoughts with other artists and discover that many of us experience the same setbacks, problems, experiences.

---
There are likely two kinds of people on Kathryn's courses, those that take action, and those that don't. If you combine the knowledge and support from these courses AND TAKE ACTION. Persistently take action, never accept failure or rejection, you will get to where you want to be.

If you're an artist, ready to move up into the professional arena, ready to take action, then I wholeheartedly recommend these courses. This testimonial is my opportunity to give something back to Kathryn, as she has given me so much by sharing her knowledge."

---
There has been so much good advice throughout this course and I am still working my way through it. The audio tapes have been fantastic and I know, by spending some more time on all of this that I can definitely move my art practice forward...

Much as I would prefer to meet people, rather than sit in front of a computer, this is a great way of saving time and money on travel. It has therefore given me access to a course I wouldn't have been able to do otherwise!

---
This programme is for artists who want practical steps to set up their art practice as a business and sell their art directly to collectors both online and off.
HOW IT WORKS: You log on 24/7, whenever its convenient for you. Programme information and materials are delivered in 16 modules via MP3 files and digital downloads.

Each stage is easy to follow and you work at your own pace, so whether you pursuing your art career on a full time basis or building your art business while juggling a day job or raising a family, you can still be successful
NO RISK GUARANTEE - If, after doing the work, you don't feel like you got DOUBLE your money's worth I will give you a full refund of the course fee.
---
Don't Put Your Dreams Off Any Longer - Take Action Now!
Your total investment is just £97

Ref:
Date:
Location:
Photograph by: