Getting in Galleries - Register Today.
This interactive online course is for you if you want a proven strategy and step-by-step guidance for getting your art into galleries.
If you've been marketing and selling your work for some time and you want simple, direct steps for getting your art into a gallery for the first time; or you want to find new or additional galleries for your art - I can help. In fact, Getting in Galleries is designed just for you.
This course IS NOT for artists just starting out. If you don't yet have a large body of work in a distinctive style, a mailing list, or a history of exhibitions and sales check out the Art Business Foundation programme.
Many artists dream of having a gallery owner discover their work and then turn them into an overnight success while they return to the studio to make more art. The truth is that this scenario will never be more than a fantasy for the majority of artists.
In the real world, artists must find the galleries that are right for them and their work, introduce themselves to the gallery owner or manager, and develop relationships with those that are interested in their art.
Imagine what how your life would change with one or more galleries showing and selling your art on your behalf!
If, like Anthony above, you live in the real world, and want to learn how to do each of these things while being supported on the journey, then this online course is for you!
Finding the right art gallery for your art requires two things –
information and action.
There are plenty of books, blogs, podcasts and online courses providing the information section of this equation.
However, for most artists, the challenge or stumbling block is the action element. You may have the best intentions, but finding the right gallery for your art takes time. There are many frustrations, but not many rewards along the way. It's easy to get discouraged and give up.
If you're like most of my clients and other artists I've met, you'd much rather be in your studio than doing the research, preparation and follow up that is necessary to meet and build relationships with gallery owners.

In order to successfully find gallery representation you need information and action. Getting in Galleries is designed to give you both - a plan that works, and support while you work the plan.
This course will give you all the information you need, the opportunity to get your artwork in front of gallery owners. You just need to make the commitment to finding the right gallery for you and your art. The emphasis is on implementation. The focus is on taking action, while being supported along the way.
During this course you will...
~ Set your goals and do groundwork ~
~ Develop a better understanding of how galleries work and do gallery research ~
~ Explain yourself and your art ~
~ Prepare and perfect your Artist Statement, Biography, CV and assess the pricing of your art ~
~ Select your artwork, prepare images and update documentation ~
~ Prepare your portfolio and pitch ~
~ Approach the galleries you've identified and follow up ~
~ Assess, Adjust, Review and Repeat ~
---
HOW IT WORKS: This course consists of 16 modules, MP3 and PDF digital downloads and access to the closed Facebook Group.

You access course modules online at your convenience, setting your own schedule and working at your own pace.
---
Artist's Results...
Hi Kathryn – just wanted to let you know that I'll be at this spring's AAF with Sheridan Russell Gallery. It was this time last year that I went to AAF for the first time and following your guidance under the 'getting into galleries' programme – chose this gallery as my first choice to follow up with.

So it's a big thank you from me - I found the programme indispensable!
---
This is so so helpful. I have all the stuff ready, it was just figuring out how best to present it simply and professionally without reinventing the wheel.

---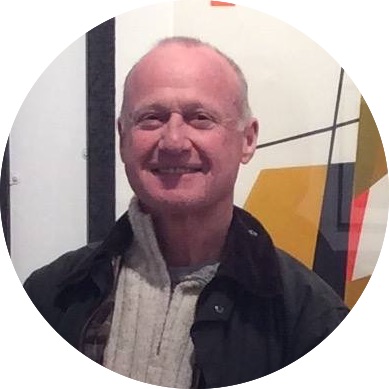 GIG is making me do all the things I should have done properly long ago... I simply kept messing about with it, not doing it properly, and thinking "oh that will be okay". Now that I have written it properly I feel good that i have done it, and… more confident to approach a gallery!. Doing it also made me realise just how much I have achieved so far. Feels great!

---
This programme is for artists who want practical step by step instructions to prepare them for approaching galleries.
HOW IT WORKS: You log on 24/7, whenever its convenient for you. Programme information and materials are delivered in 16 modules via MP3 files and digital downloads.

You work at your own pace, building your portfolio and preparing to present it in person to potential galleries.
NO RISK GUARANTEE - If, after doing the work, you don't feel like you got DOUBLE your money's worth I will give you a full refund of the course fee.
Take the Next Step in Your Art Career.
Your investment in this online self- paced programme is just £127
Ref:
Date:
Location:
Photograph by: